Hillsboro goes back-to-back in Class 2A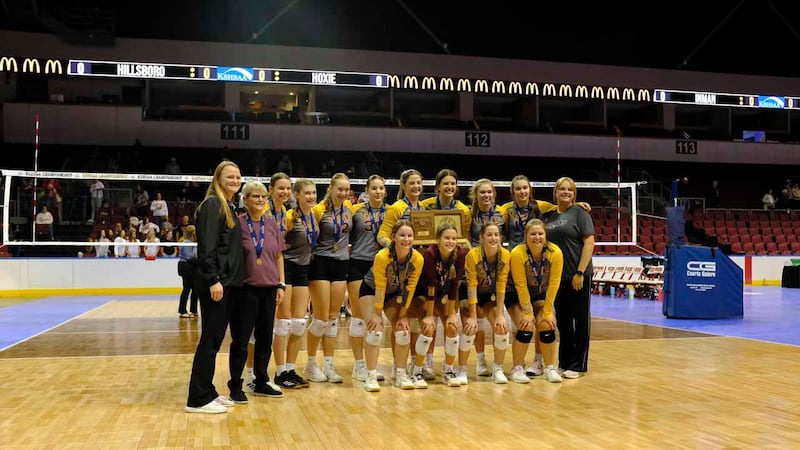 Published: Oct. 28, 2023 at 6:13 PM CDT
DODGE CITY, Kan. (Catch it Kansas) - The Hillsboro Trojans repeated as Class 2A State Volleyball champions with a two-set victory over the Hoxie Indians.
Hoxie came into the championship match with a dominating 25-13, 25-13 victory over fellow Mid-Continent League member Smith Center.
Hillsboro cooled down the potent Hoxie attack by going up 9-1 in the first set. Hillsboro would win the set 25-11. Savannah Shahan had two kills and an ace in the set.
Hoxie's attack came back in the second set. They built a 4-3 lead early. Hillsboro would come back to lead at 8-7.
The teams would trade points and side outs until Hillsboro led 21-19.
The Trojans held onto the lead for the rest of the set. They would win the set 25-22 to take the match.
The win gave the Trojans their second State title in two years. Of the twelve players suited up, only four were upperclassmen.
Copyright 2023 Catch it Kansas. All rights reserved.