Sunrise basketball coach Luke Barnwell wins national award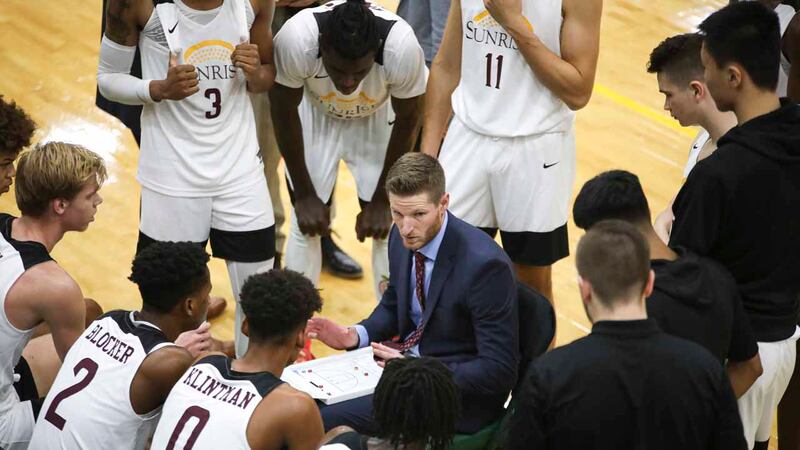 Published: Mar. 3, 2022 at 1:14 PM CST
WICHITA, Kan. (KWCH) - Sunrise Academy basketball coach Luke Barnwell was named the Naismith Boys Coach of the Year on Thursday. It's the second year in a row Barnwell has won the award.
Barnwell is in his seventh year as Sunrise's head coach and guided the team to a 24-1 record this year. Sunrise reached No. 1 in the SBLive and Sports Illustrated high school basketball power rankings. Barnwell is one of only three coaches to win the award, named for basketball's inventor James Naismith, multiple times.
"I am completely humbled by the honor of the Jersey Mike's Naismith High School Coach of the Year," Barnwell told naismithtrophy.com. "The heart of basketball was for Dr. Naismith to disciple young men, and I am blessed God allows me to continue the same work many years later. I share this award with an amazing staff of coaches and players. My first thought after winning the Jersey Mike's Naismith High School Coach of the Year in consecutive years was, 'Wow, God. I don't deserve this.' This is truly a direct reflection of players who have selflessly worked extremely hard, a coaching staff that is all in, a school that fully supports our team and God's blessing and favor on my life."
This year's Sunrise team is highlighted by All-Americans Gradey Dick and Mark Mitchell, who have signed with Duke and Kansas. NBA player Buddy Hield is among approximately 80 players Sunrise has sent to Division I basketball.
Copyright 2022 KWCH. All rights reserved.