Smith Center wins every set at State en route to first title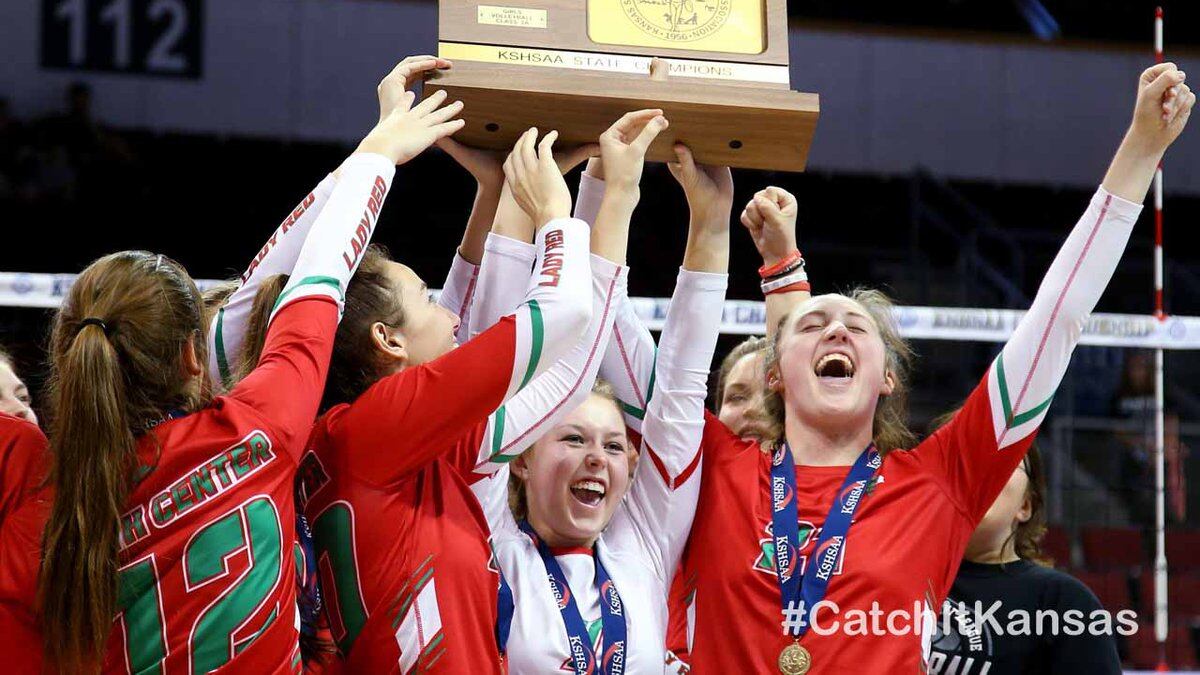 Published: Oct. 30, 2021 at 5:33 PM CDT
DODGE CITY, Kan. (Catch it Kansas) - Smith Center came to Dodge City with a simple goal in mind, and ended the weekend on top of Class 2A in winning their first ever volleyball state championship.
In their five matches across the two days, the Lady Red did not drop a single set, winning the final over Hillsboro 25-23, 25-12. They finish the year with a 43-2 mark.
"I still don't believe we just won, like for me having to get the opportunity to go to state every year of my high school career and then just winning with a like young group of girls as we have here, it's just surreal to me," said Lady Red senior Tallon Rentschler after the win.
Garden Plain took third, beating Ellinwood in three sets.
Copyright 2021 Catch it Kansas. All rights reserved.