PHOTOS: Dodge City boys topple rival Garden City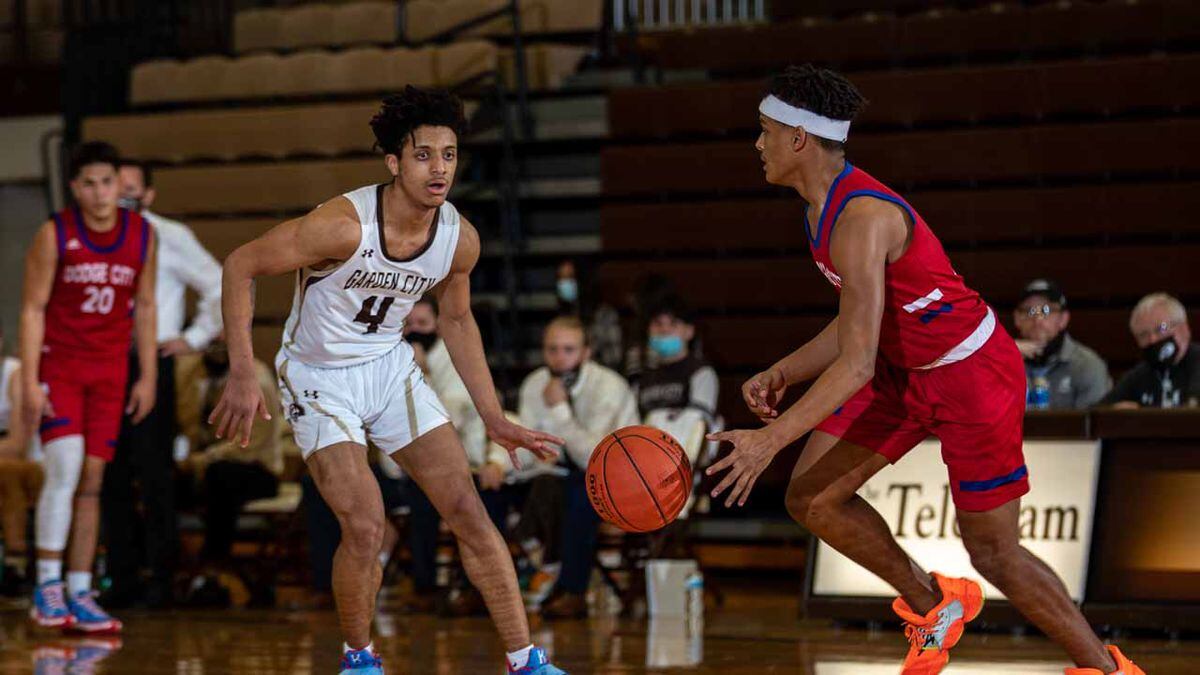 Published: Feb. 3, 2021 at 12:47 AM CST
GARDEN CITY, Kan. (Catch it Kansas) - Dodge City remained perfect in league play, hitting the road to knock off rival Garden City 53-36 Tuesday night.
Aidan Sowers paced the Demons with 16 to lead all scorers, with Cooper Scheck adding 11.
After a tight opening quarter, Dodge City started to pull away to build a 9 point halftime lead, keeping that going to lead by as much as 19 after the break.
Caleb Wiese scored 13 to lead the Buffs who fell to 5-5 with the loss.
Photos courtesy Adam Shrimplin.
Copyright 2021 Catch it Kansas. All rights reserved.