Goddard squeezes past Eisenhower 28-26, advances in playoffs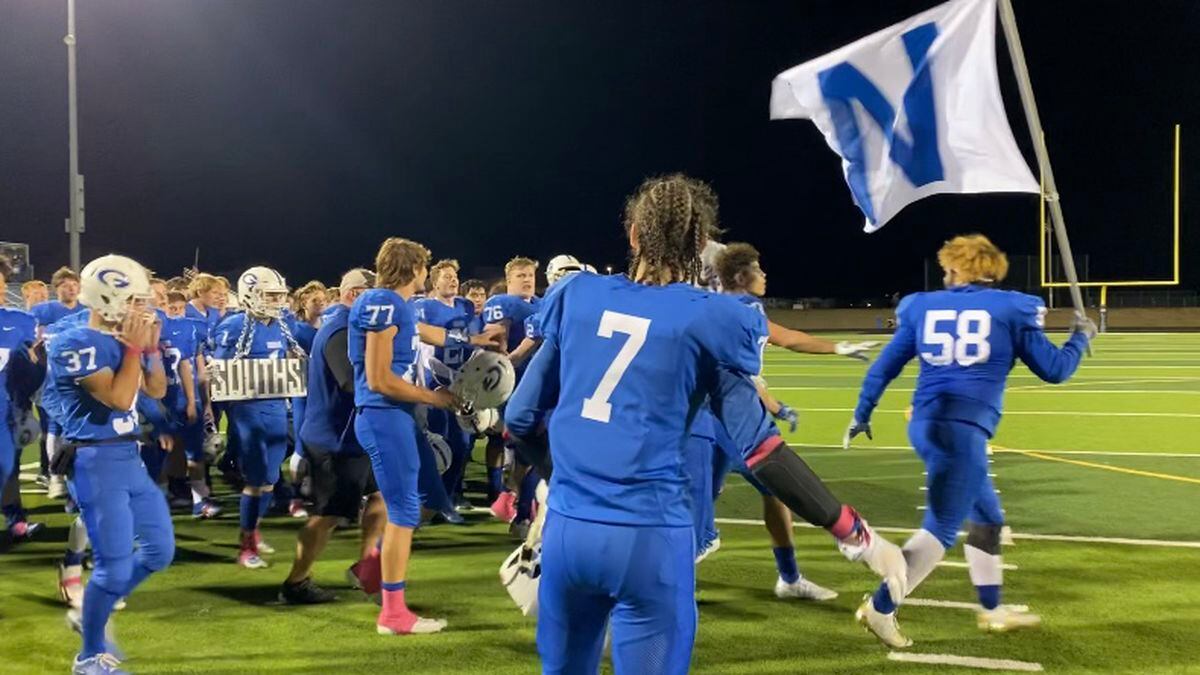 Published: Oct. 31, 2020 at 12:13 AM CDT
WICHITA, Kan. (Catch it Kansas) - Goddard pulled off a 28-26 win over rival Eisenhower in the first round of the 5A state playoffs, defeating the Tigers for the second time this season.
The first quarter was all Lions, as Goddard forced a fumble on the opening kick off and scored on the ensuing drive as senior quarterback Kyler Semrad hit Dylan Reese on 4th and 6 to go up 7-0 with 10:22 left in the first quarter.
The Lions wouldn't score again until the final minutes of the first half, with Dylan Reese scoring his second touchdown of the night on a 25-yard carry to give Goddard a 14-0 lead with 2:35 left in the half.
Eisenhower answered immediately, responding with an 80-yard touchdown on the ensuing drive from Cade Friend to get on the board right before half, making it a 14-7 game at the break.
The Lions would jump out to a 28-14 lead in the third quarter, but the Tigers weren't going down without a fight.
With 11:08 left to play in the game, Eisenhower quarterback Nick Hogan found JT Bunton for the score to cut the Lions lead to 8 after Goddard blocked the PAT.
Five minutes later, Hogan found Owen Rush wide open behind the defense with 5:33 left in the game to make it a two score game. Goddard stopped the Tigers' attempt at a two point conversion, holding onto the 28-26 lead.
With the win, the Lions move on to 7-2 and advance to play Kapaun (7-1) on the road in the next round of playoffs. Eisenhower ends the season with a 3-6 record.
Copyright 2020 Catch it Kansas. All rights reserved.